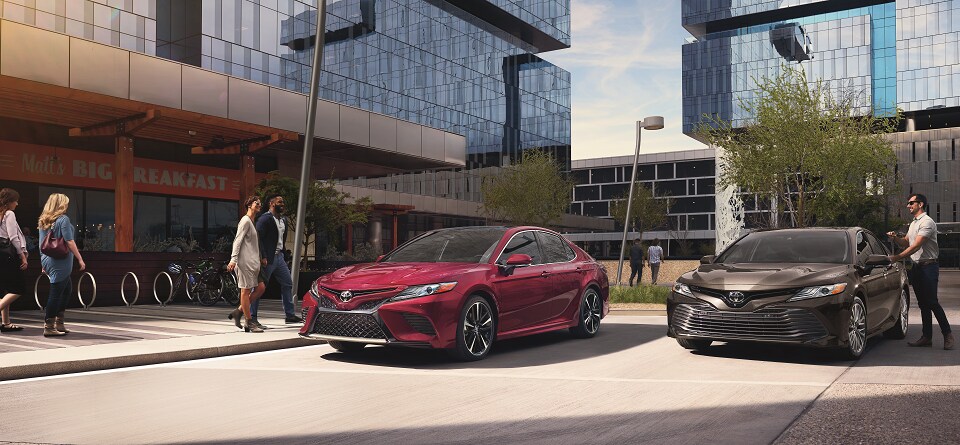 Chicago, IL Drivers Compare Toyota Camry vs. Honda Accord
We often find drivers all over the Chicago area, from Oak Lawn to Elmhurst, in search of a new sedan that is reliable, efficient, and doesn't sacrifice fun. Those customers often find themselves behind the wheel of a new 2018 Toyota Camry as they leave our dealership! You may be asking why that is, well it's quite simple, the Camry delivers everything they're looking for in a new sedan. Exciting exterior design, a spacious and driver focused cabin, and fuel efficiency that doesn't compromise drive quality, the Camry offers customers throughout the area a great driver every time they get behind the wheel.
It's true that many drivers have found themselves a travel partner in the Camry but we understand that many new car buyers compare the Camry to the Honda Accord. That's why here at Toyota on Western we like to help shoppers compare these two sedans to make an informed decision on their next vehicle. Be sure to check out our comparison of the Toyota Camry and Honda Accord below for important information regarding the two vehicles.